SS 316L Rectangular Tubes, Stainless Steel 316 / 316L Pipe and Tube, High Quality Stainless Steel 316 Pipes, Stainless Steel 316 Square Pipe Supplier, Stainless Steel 316L Seamless Tubing, SS 316 Welded Piping Exporter In India.
ASTM A312 / SA 312 SS 316 Pipes and Tubes Manufacturer at Qatar, 316L Stainless Steel Pipes, Stainless Steel Pipe and Tube, SS 316L Seamless Tubing, SS 316 / 316L Polished Pipes, Stainless Steel 316 / 316L Fabricated Pipe, A358 SS 316 EFW Pipes Supplies at Algeri, 316 Stainless Steel Seamless / Welded Pipe, SS DIN 1.4401 / 1.4436 Rectangular Welded Pipes, SS 316 ERW Pipes Exporter at Belgium, SS 316L EFW Tubing Manufacturer & Stockist in Mumbai, India.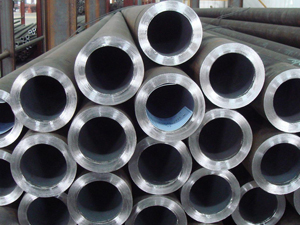 Neeka Tubes is one of the manufacturing and supplying of the distinguished suppliers of Stainless Steel 316 / 316L Pipes and Tubes, which is available in market leading prices. Stainless Steel 316 Pipes are more resistant to general corrosion and pitting/crevices than conventional austenitic stainless steels. Stainless Steel 316L Tubes is non-magnetic in the annealed condition and not hardenable by heat treatment.
SS 316 Seamless Pipes
has excellent weldability by all standard fusion methods, both with and without filler metals. SS 316L Welded Tubes is especially noticeable in highly sulfuric, hydrochloric, formic and tartaric environments where pitting usually persists. 316 Stainless Steel Pipes also offer higher creep, stress-to-rupture, and tensile strength at elevated temperatures. 316L Stainless Steel Tubes also possesses excellent mechanical and corrosion properties at sub-zero temperatures. Alloy 316 Pipes is easy to fabricate, and is used often in construction, marine, and infrastructure industries due to its durability. The decreased level of carbon in Alloy 316L Tubes makes this grade immune from sensitisation or grain boundary carbide precipitation.
Neeka Tubes is a leading manufacturer and exporter of Stainless
Steel 316, Stainless Steel 316L
, Stainless Steel 316H and Stainless Steel 316Ti Pipes and Tubes that are being designed as per the national and international standard quality of raw materials and thus making sure of their durability and high quality.
SS 316 Pipes and Tubes (WNR 1.4401) is also known as marine grade stainless steel. These SS 316L Pipes and Tubes (WNR 1.4432) has lower carbon than 316 stainless steel, with corrosion resistance similar to Alloy 316, but superior resistance to intergranular corrosion following welding or stress relieving.
Neeka Tubes is a Manufacturers & exporters of Stainlss Steel 316 Pipes, SS UNS S31600 Seamless Tubes, Stainless Steel 316 Seamless Pipes Stockist, SS Pipes Suppliers.
Stainless Steel 316 / 316L Pipes & Tubes Equivalent Grades
Standard
SS 316
SS 316L
UNS
S31600
S31603
Werkstoff Nr.
1.4401 / 1.4436
1.4404 / 1.4435
EN
X5CrNiMo17-12-2 / X3CrNiMo17-13-3
X2CrNiMo17-12-2 / X2CrNiMo18-14-3
BS
316S31 / 316S33
316S11 / 316S13
GOST
–
03Ch17N14M3 / 03Ch17N14M2
JIS
SUS 316
SUS 316L
AFNOR
Z7CND17‐11‐02
Z3CND17‐11‐02 / Z3CND18‐14‐03
Stainless Steel 316 / 316L / 316H / 316Ti Pipes & Tubes Specification
Specifications
ASTM A/ASME SA213/A249/A269/A312/A358 CL. I to V
Pipes & Tubes
1/2″ NB – 24″ NB
ERW Pipes & Tubes.
1/2″ NB – 24″ NB
EFW Pipes & Tubes
6″ NB – 100″ NB
Outer Diameter
6.00 mm OD up to 914.4 mm OD, Sizes up to 24″ NB
Thickness
0.3mm – 50 mm, SCH 5, SCH10, SCH 40, SCH 80, SCH 80S, SCH 160, SCH XXS, SCH XS
Type
Seamless / ERW / Welded / Fabricated / CDW
Form
Round Pipes/Tubes, Square Pipes/Tubes, Rectangular Pipe/Tubes, Coiled Tubes, "U" Shape, Pan Cake Coils, Hydraulic Tubes
Length
Single Random, Double Random & Required Length
End
Plain End, Beveled End, Treaded
Stainless Steel 316 / 316L / 316H / 316Ti Pipes & Tubes Chemical Composition
Grade
C
Mn
Si
P
S
Cr
Ni
Mo
SS 316
0.080 max.
2.00 max.
1.00 max.
0.045 max.
0.03 max.
16.0 – 18.0
11.0 – 14.0
2.0 – 3.0
SS 316L
0.035 max.
2.00 max.
1.00 max.
0.045 max.
0.03 max.
16.0 – 18.0
10.0 – 14.0
2.0 – 3.0
SS 316H
0.010 max.
2.00 max.
0.75 max
0.045 max.
0.03 max.
16.0 – 18.0
10.0 – 14.0
2.0 – 3.0
SS 316TI
0.080 max.
2.00 max.
0.75 max
0.045 max.
0.03 max.
16.0 – 18.0
10.0 – 14.0
2.0 – 3.0
Stainless Steel 316 / 316L / 316H / 316Ti Pipes & Tubes Mechanical Properties
Grade
Tensile
Ultimate/Min
Yield/Min
Elongation/Min
KSI
MPA
KSI
MPA
%
SS 316
75
515
30
205
35
SS 316L
70
485
25
170
35
SS 316H
75
515
30
205
35
SS 316TI
75
515
30
205
35
Other Products of Stainless Steel 316 / 316L / 316H / 316Ti Pipes & Tubes
SS 316L ERW Pipes Stockist Stockholder
Stainless Steel 316 ERW Tubes Distributors
SS DIN 1.4435 Pipe & Tube Suppliers
UNS S31600 SS Seamless Tubing
316 Fabricated Stainless Steel Pipe Suppliers at Malayasia
316 Stainless Steel Cold Drawn Seamless Pipe
Distributors of SS 316 Pipes in Different Schedules and Sizes
316L SS Seamless Pipes Exporter
316L SS Tubing
Stainless Steel 316 Heat Ex-changer Tubes
SS 316/316L Rectangular Pipes Exporter
Stainless Steel 316/316L Tubes
Stainless Steel 316/316L Square Pipe & Tube Exporter
Stainless Steel 316 Seamless Pipes
Stainless Steel 316L Welded Tubes Stockiest.
Stainless Steel 316 Pipes & Tubes
Stainless UNS S31600 Welded Tubes
Stainless Steel 316L Round Pipes Exporter
ASTM A213 Stainless Steel 316 Pipes & Tubes
ASTM A312 Stainless Steel 316 Round Pipe Suppliers at Spain
SS 316L ERW Pipes & Tubes Stockist
SS 316/316L Pipes & Tubes Manufacturer
316 SS Pipe & Tube Dealers
Stainless Steel DIN 1.4401 Pipes & Tubes
Stainless UNS S31603 Pipes
SS 316L Rectangular Tubes
Stainless Steel 316 Pipes & Tubes Application Industries
Off-Shore Oil Drilling Companies
Power Generation
Petrochemicals
Gas Processing
Specialty Chemicals
Pharmaceuticals
Pharmaceutical Equipment
Chemical Equipment
Sea Water Equipment
Heat Exchangers
Condensers
Pulp and Paper Industry